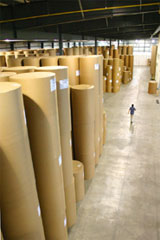 Sault MultiModal Terminal Inc. is a modern trans modal facility. It is located in Sault Ste. Marie, Ontario and began operations in 2006.
It is located just minutes from the least-congested border crossing between Ontario and the US. This unique terminal facility will provides warehousing multimodal (rail/truck) and re-load services to all industries looking to reduce costs, increase market penetration and remain competetive in this ever-changing world.
SAULT STE. MARIE IS IDEALLY SITUATED
The U.S. border is easily accessible. Ontario has thirteen convenient land border crossings into the United States in addition to rail border crossings, ports and airports.
Sault Ste. Marie is the ONLY crossing that does not experience delays of at least several hours to cross the border. This makes Sault Ste. Marie and Sault MultiModal Terminals Inc. the ideal place to ship your cargo across the border.
From Sault Ste. Marie, Ontario it is a direct connection to US I75 and then to Midland, Flint and Detroit Michigan and points south.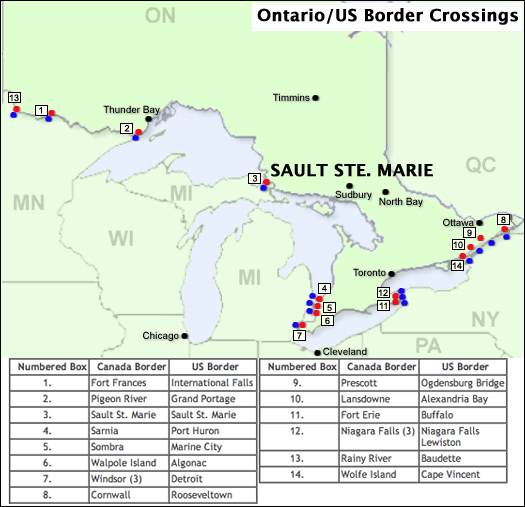 Sault MultiModal Terminal Inc. is served directly by both regional railways (Canadian National and Huron Central Railways). No matter which railway you're located on, there are no added inter-switching costs incurred to access this facility and that in itself, is a big savings.
Inbound and outbound truck service at this Sault is unique in that both Canadian and US-based carriers service the immediate area. There is also the potential to use back-haul opportunities into and out of Sault Ste. Marie.
The heavier truck weights allowed in Ontario and Michigan are also unique in reducing costs. Direct rail service to Chicago connects with every major railroad in North America, and CN and NCR (with CP Rail and Ontario Northland) offer direct service throughout Canada.
Trans-shipment services including cross-docking will be offered for all products including metals, woodpulp, paper, lumber, logs, board products and dry bulk to name a few. Cross docking is an effective shipping method to reduce costs. If it works for Walmart, it can work for you.
Short and long term storage is also available at this rail/truck served warehouse, both inside and out.